DTM Global began trading in January 2000 in Totnes Devon.
Specializes in simulators and training solutions to improve combat effectiveness, mission planning, and tactical deployment. With technical and commercial agility, DTM delivers complex training and deployment solutions with continuity through long-term licensing and support contracts. The team includes highly skilled software engineers, technical developers, and graphic artists with many years of experience. DTM Global has become successful as a global supplier of major simulation and training tools in the defense sector.
Our Programme Managers are qualified Prince2 Practitioners whose primary focus is the successful delivery of our projects. By combining years of Subject Matter Expertise and using the proven Prince 2 methodology, we ensure our client's projects are approached comprehensively & appropriately and concluded efficiently & effectively.
DTM Global also has an ISO 9001:2015 UKAS accredited certification and is Cyber Essentials (CE) certified, which means that we can reduce project risk and guarantee quality.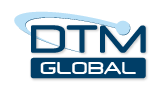 DTM Global
Highly specialized simulators and training solutions to improve combat effectiveness, mission planning, and tactical deployment